The Kingdom of Mustang, which borders the Tibetan Plateau, is one of the most remote and isolated regions of the Nepalese Himalayas. Once an independent Buddhist kingdom, Mustang was annexed by Nepal in the late 18th century, but retained its status as an independent principality until the 1950s.
Due to its border sensitive location, Mustang was off-limits to foreigners until 1992. The relative isolation of the region from the outside world helped Mustang retain its ancient culture , which is more closely related to Tibet than to Nepal.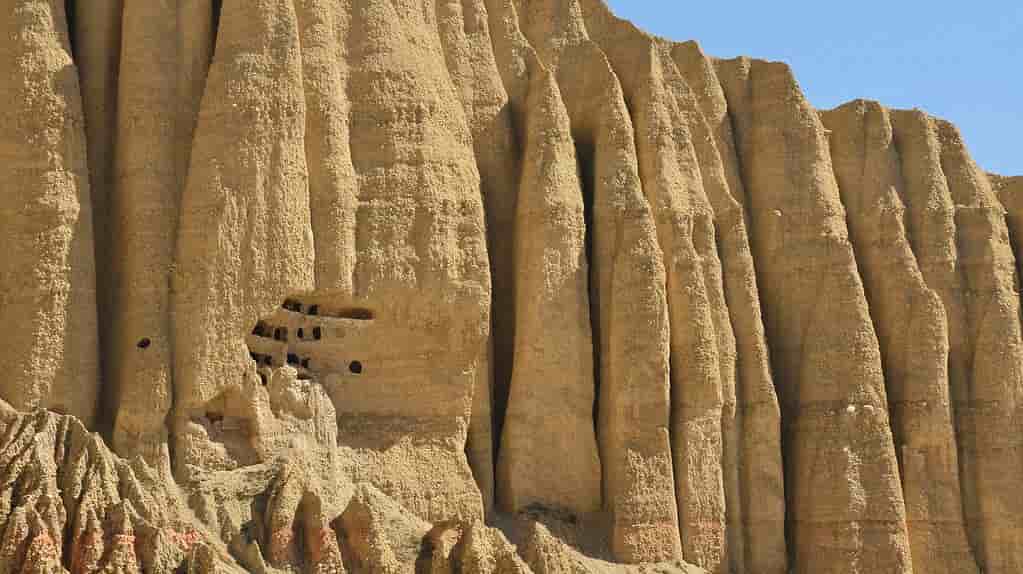 The landscape is also unlike any other part of Nepal, featuring deep gorges carved by the Gandaki River and strange rock formations. On the face of the Mustang Cliffs, there are about 10,000 dwellings located in ancient caves, some of which rise more than 100 meters above the valley floor.
No one knows who excavated them, nor how people scaled the vertical rock to access them. Some of the caves seem almost impossible to access , even for the most experienced climbers.
Most of these caves are now empty. Many of them show signs of having been rooms for the storage of grain, as well as sleeping spaces. Some other caves were apparently used as burial chambers. The several dozen bodies that were found in these caves were more than 2,000 years old.
In other caves, skeletons have been found dating from a time period ranging from the 3rd to the 8th century, before Buddhism reached Mustang.
Cut marks have also been found on the bones that may have been caused during the practice of 'sky burial', where the flesh of the body was cut into small pieces and left to be eaten by vultures. "Sky burials" are still practiced in many remote regions of the Himalayas.
Archaeologists believe that the Mustang Caves were used in three general periods. For the first time about 3,000 years ago as burial chambers. Then about 1000 years ago, they were mainly converted into rooms, perhaps to escape the wars and intruders of the valley. Finally, by the 1400s, most people moved to traditional villages and the caves became places of meditation.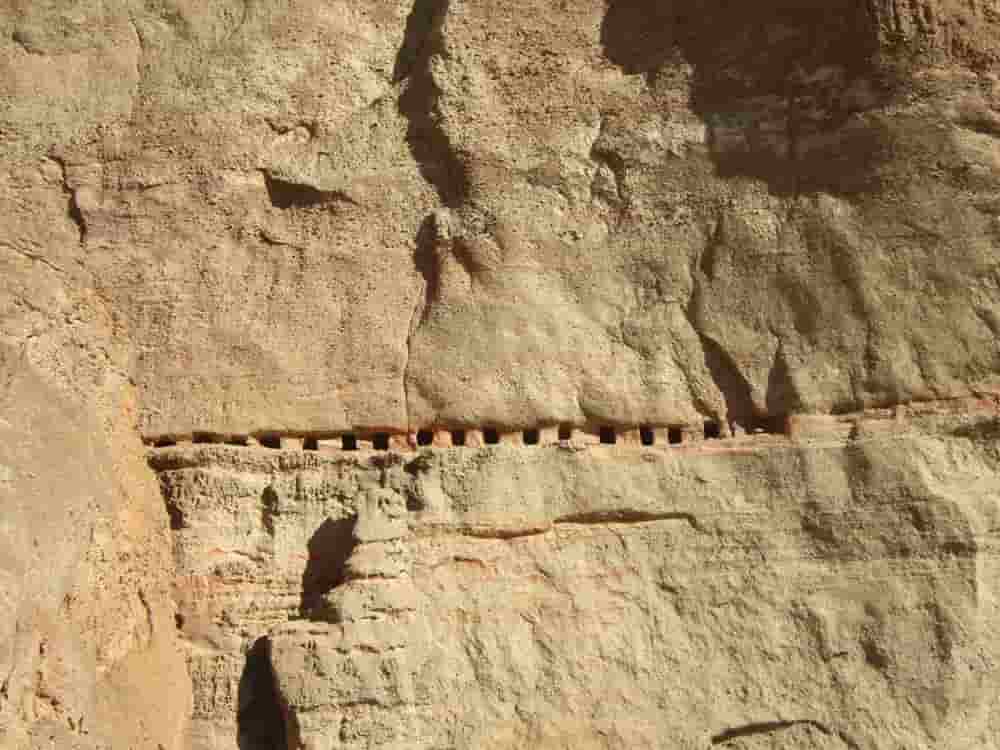 Some of these caves were turned into monasteries, such as the Luri Gompa Monastery, the Chungsi Cave Monastery, and the Nyiphuk Monastery, all of which were built inside the caves.
Luri Gompa is the most famous monastery in Mustang. It stands at least 40 meters high from the ground, on one of the cliff's many natural sandstone pillars. A winding path climbs all the way from the bottom of the valley to a front door, which leads to two interconnected chambers.
The outer chamber contains a shrine, while the inner chamber, that of Luri Gompa, is beautifully decorated with a series of paintings depicting saints and extraordinary powers of meditation.
There is no documentation regarding this mysterious monastery, but the murals on the walls appear to have been made in the 14th century, or even earlier.