The Great Pyramid of Khufu, constructed 4,500 years ago by the pharaoh of the Fourth Dynasty on the Giza plain, close to present-day Cairo, is the only remaining wonder of the ancient world. Its incredible construction, which stands at 139 meters high (once 146) and 20 meters wide, continues to amaze the thousands of tourists who visit it daily.
The pyramid's interior has always fascinated explorers, tourists, and even looters who hoped to discover great treasures inside. In reality, even today's researchers, with access to the most advanced exploration techniques, have yet to uncover all its secrets, although they have been attempting to do so for several years.
An Unknown Passage
In 2017, a group of researchers from Scan Pyramids announced the discovery of a 30-meter-long void inside the monument using infrared thermography, 3D simulations, and cosmic rays, known as muons, which are elementary particles only found in cosmic rays and do not disintegrate. These techniques enabled them to observe the pyramid's interior in a non-invasive manner.
However, the Scan Pyramids team has just recently revealed the discovery of a new passage, previously unknown, which is roughly 9 meters long and 2.10 meters wide and begins near the primary entrance. The results of this investigation have just been published in the journal Nature Communications.
The team detected the corridor's presence using muon x-rays. Afterward, a 6-millimeter-thick endoscope, created by researchers at Nagoya University in Japan, was inserted through small openings between the stones.
What Was It For and Where Did It Lead?
But what was the purpose of this enigmatic, unfinished corridor? At the moment, scholars are uncertain, but Mustafa Waziri, the Secretary-General of the Supreme Council of Antiquities, explains that it was likely excavated to distribute the weight of the structure surrounding the primary entrance, where tourists enter, which is located roughly 7 meters away.
The researchers also believe that studying this limestone corridor with a gabled roof could significantly contribute to our understanding of the colossal tomb of Khufu's construction.
Additionally, Zahi Hawass, the head of the scientific committee of Scan Pyramids and an Egyptologist, considers this a "remarkable discovery" and speculates that "something is hidden or is protecting another stuff" around 7 meters below the recently found structure.
What could be concealed within this passage, according to Hawass? The Egyptologist believes that it could be none other than the pharaoh's burial chamber. "To this day, Khufu's authentic burial chamber has yet to be found. Thus, the hypothesis is that the Khufu burial chamber, which has yet to be discovered, is hidden or protected here," says Hawass, who asserts that if this theory is confirmed, it would be the "most significant discovery of the century."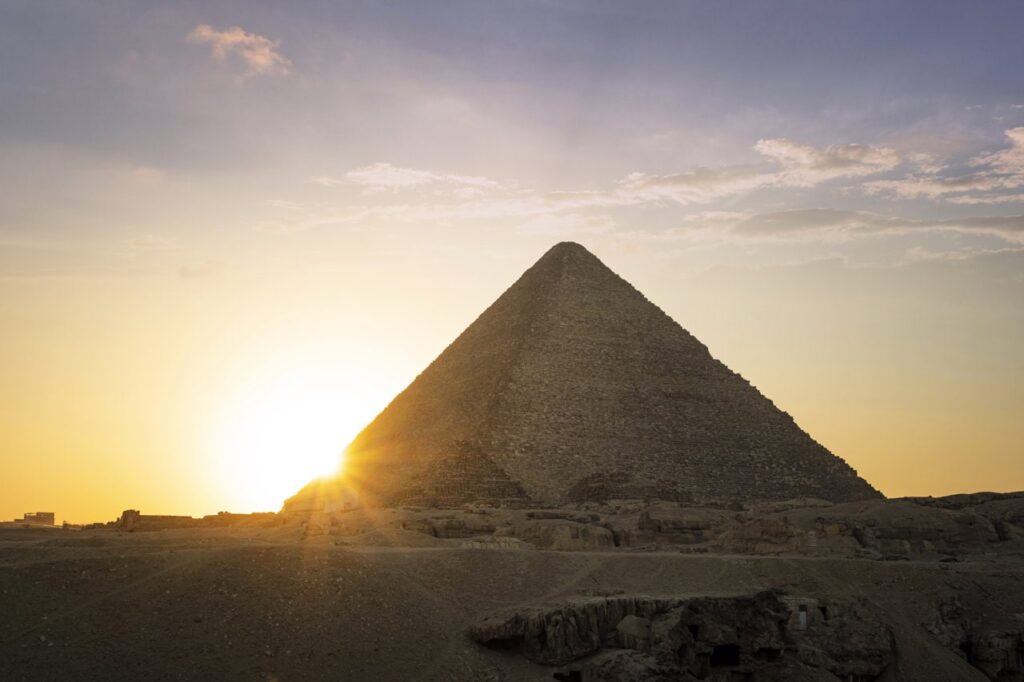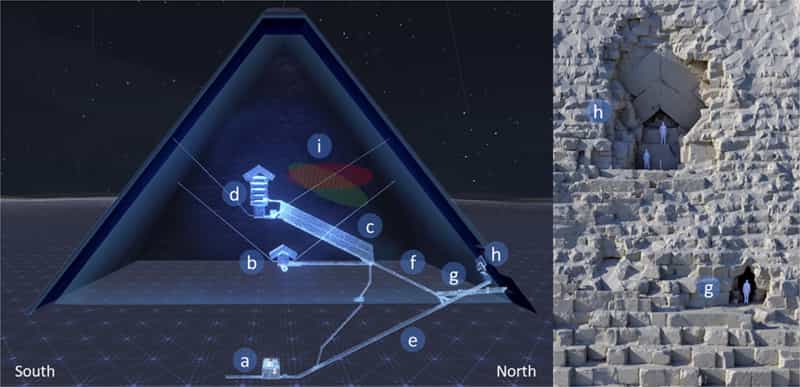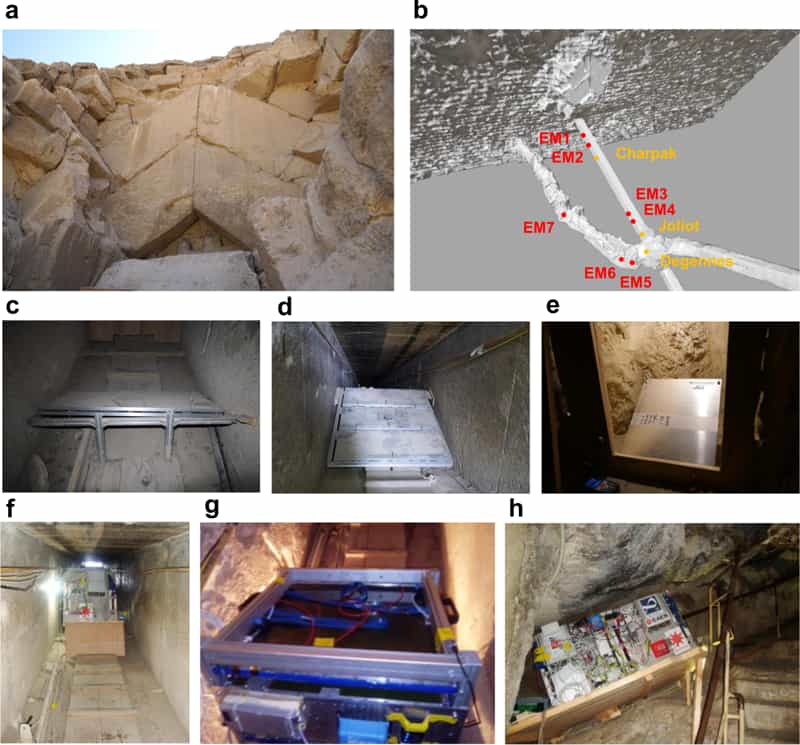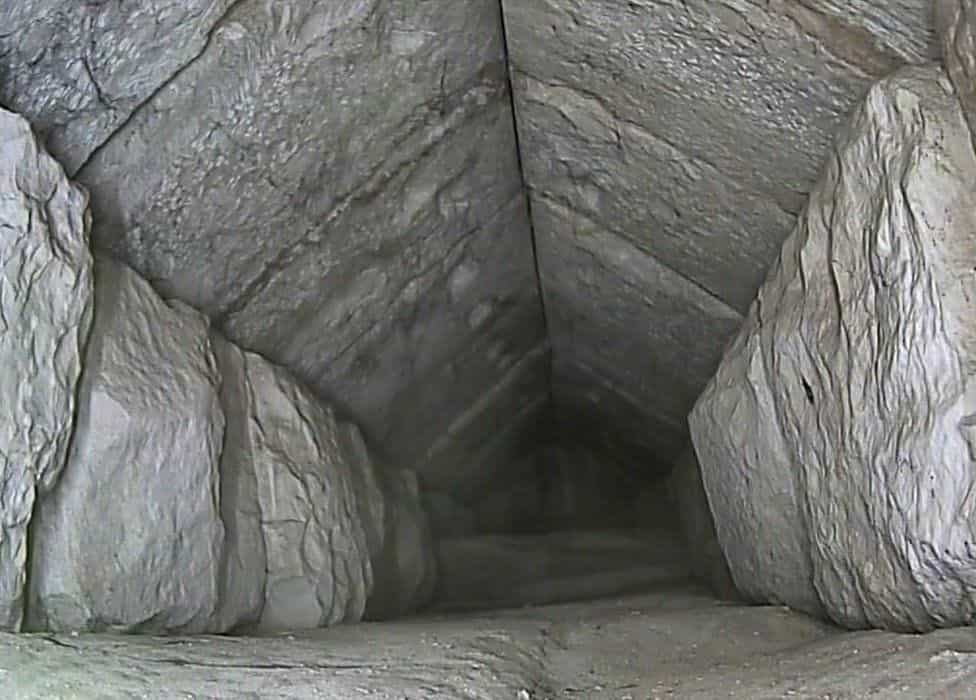 Source: Carme Mayans, National Geographic