One of the greatest artists in history, da Vinci was consecrated due to his genius and pioneering spirit in several areas of human knowledge.
Considered the greatest symbol of the Renaissance, Leonardo da Vinci established himself as one of the greatest artists who marked the end of the Middle Ages in Europe.
With his innovative and revolutionary paintings, he was able to transmit all his genius to the world. However, his personal life is a mystery.
Check out 5 interesting and revealing facts about Leonardo da Vinci below:
1. Humble childhood
Born on April 15, 1452, Leonardo da Vinci was the son of Caterina , a peasant woman who had him at the age of 16, and Messer Piero Fruosino di Antonio da Vinci, a legal notary 30 years older than his mother. In all, da Vinci had 17 siblings, 12 from his father and 5 from his mother.
Due to the political and economic instability of the time, da Vinci was forced to work from an early age. Responsible for part of the family profits, the boy was constantly called on to paint works for large farmers.
According to his first biographer, the Italian Giorgio Vasari, one day Leonardo was hired to paint the shield of a local farmer. For this, he gathered snakes and lizards that served as models and inspiration.
2. Unusual fascination for the human body
According to Vasari, the artist spent hours – or even days – focused on his arts, without realizing the external environment around him. Vasari says that once his father entered his studio and came across his son working among decaying animals. da Vinci didn't care about the smell, nor did he even notice the days go by, as he was fascinated to observe the body's reactions.
The artist went so far as to dissect numerous bodies of animals and even humans to analyze the position of the bones, and in this way understand the functioning of muscles and tissues.
In short, da Vinci was a scientist and artist, in the same proportion, because he dedicated himself to solving the mysteries of the Universe and the secrets of the human body.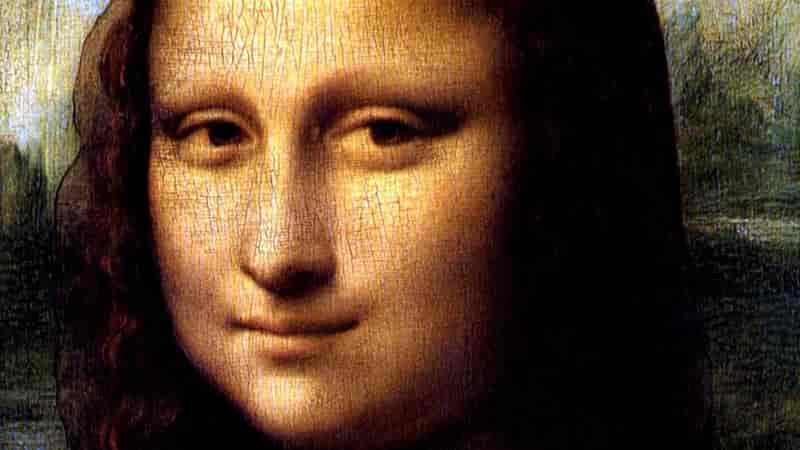 3. Own code language
A pioneer in several areas of knowledge, da Vinci was able to create his own code language. For this, he used a technique of writing backwards, that is, from right to left, because in this way, his handwriting could only be understood when he looked in the mirror – a technique used by ambulances, today.
In addition, he used to use a different type of shorthand, using part of words or symbols, not letters to express thoughts. This fact generated numerous interpretations and fostered conspiracy theories.
4. Subliminal messages
During the late Middle Ages, religion predominated among the population, thus determining the social and political patterns of society.
Through art, the Church was able to sustain its ideals, in addition to attracting believers. Being Leonardo Da Vinci's main client, the religious institution was contemplated with numerous paintings designed by the artist.
However, according to Professor Sarah B. Benson, non-Christian symbols are present in his works. The painter was a fan of encrypted and subliminal messages in his arts, as a way of not losing his personal convictions and his essence.
"He really did spread a series of non-Christian symbols on his pictures – ranging from those that now appear in the cinema and were mentioned by Dan Brown – to painting himself as John the Baptist and the angel Gabriel in some works," said Sarah.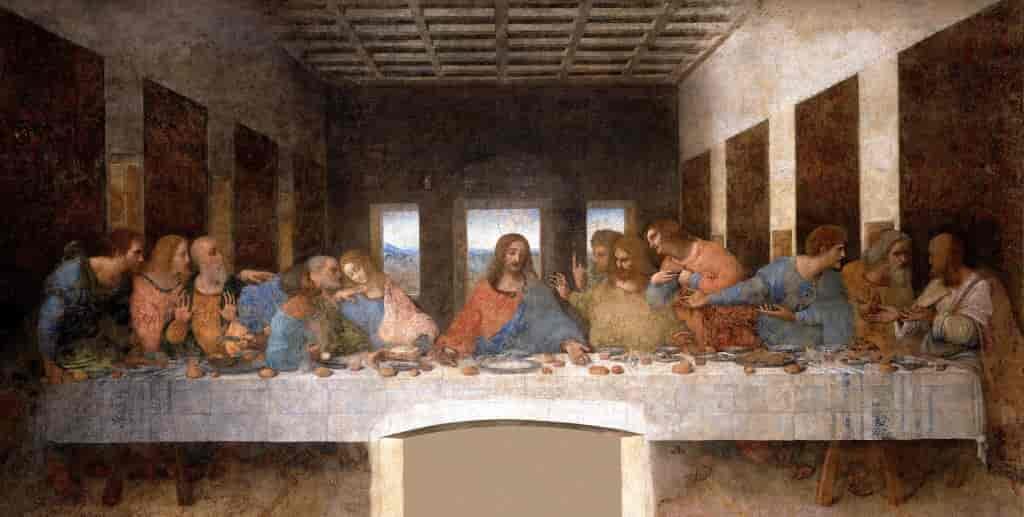 5. Friends and enemies
Loved by some and hated by others, da Vinci traveled throughout Europe, where he cultivated the enmity of powerful people, like Michelangelo , his main rival.
However, in France, he became friends with several kings, including Louis XII and Francis I, the latter becoming his best friend and even gave him a house, called (The Château du Clos Lucé) – where da Vinci lived his last days of life.
Source: Aventuras na Historia