Meet the figure with the largest fortune in one of the greatest empires of antiquity.
In 60 BC, one of the most powerful men in Rome was Marcus Licinius Crassus: military commander, respected orator, patron and politician. Through the use of his intelligence and cruelty, he managed to become one who had the greatest fortune in Rome.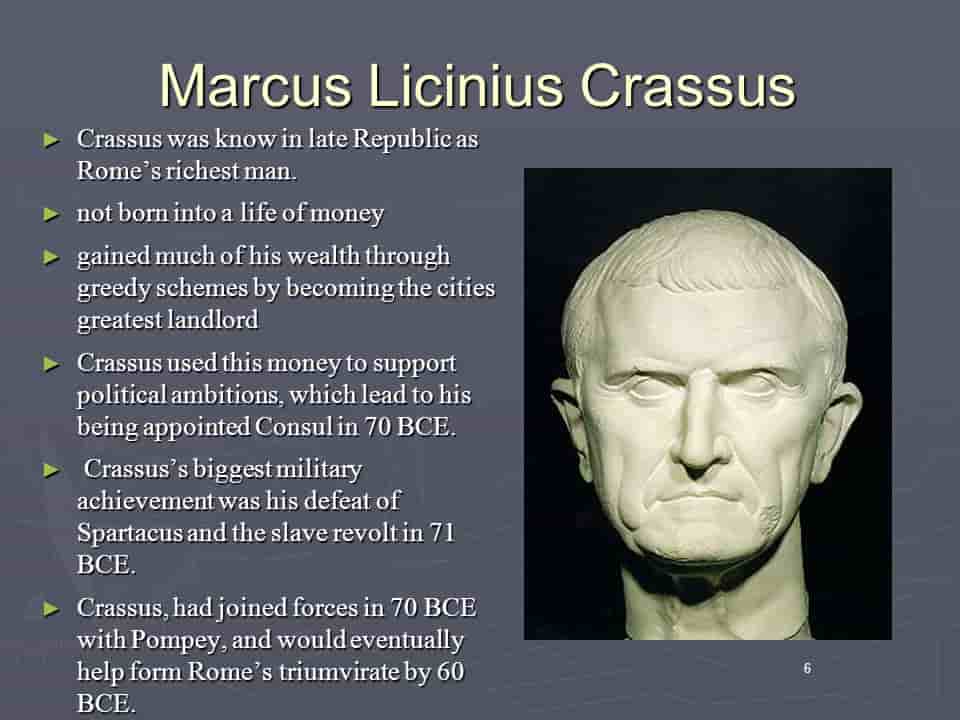 Marcus Licinius Crassus: Lucky!!
According to Plutarch, historian of the 1st century, Crassus was born around 115 BC in a family that did not have money. However, even so they had a social position envied by many.
Publius Licinius Crassus, Marcus' father, was commander of the Iberian Peninsula (present-day Spain), consul in 97 BC and honored with the highest military honor in Rome in 93 BC. He ended up dying after being involved in a violent political struggle, and his son only managed to survive by escaping to Spain.
The conflict served as a great opportunity in the life of young Crassus. He recruited men who participated together in a civil war against the man who killed his father, named Gaius Marius.
With the war, Crassus gained glory and money, as well as creating his reputation for being greedy. His soldiers complained that the leader did not share significant items that he won during the battle.
In addition, his great attention to business and his desire to increase his wealth at any opportunity only reinforced the rumors. Crassus was apparently not afraid to profit from the misfortunes of others.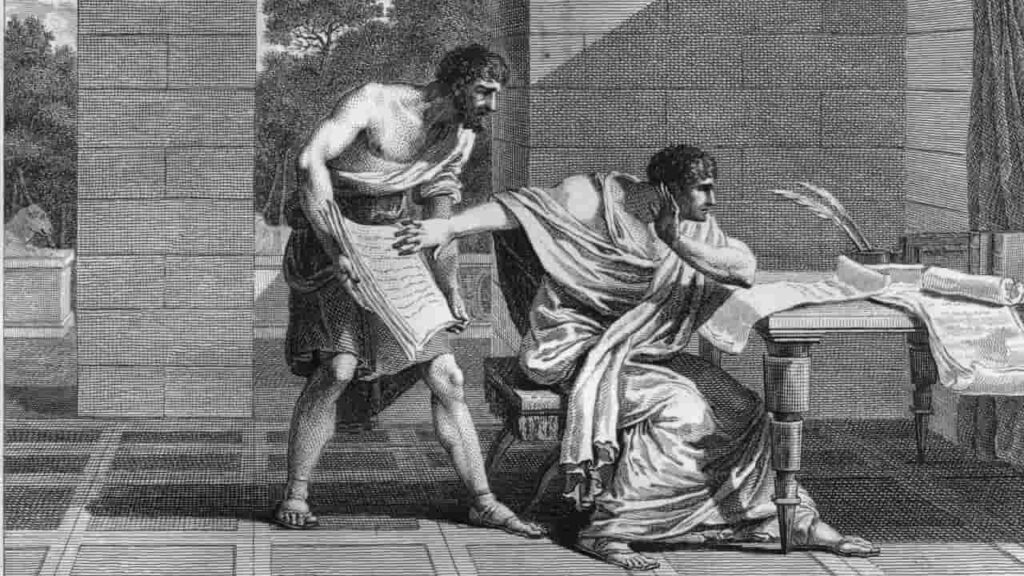 One of the most valuable items he had was his group of slaves with more than 500 people. At the time, many considered slaves – educated as secretaries, goldsmiths, butlers and servants – more important than farmland or silver mines.
Some even became skilled architects and masons, who had the ability to repair and build damaged properties with cheap labor. After renovating the buildings, Crassus would sell the buildings at a much higher price.
Even though he was known for his greed, Marcus also had some generous acts. According to Plutarch, he has already opened his home to visitors, donating a tenth of his wealth to the cult of Hercules and giving enough grain to feed all citizens for up to three months.
Crassus also had no problem lending money to his friends. He did not charge interest, but he expected the sum to be paid in full at the end of the loan. Lending money was considered a wise investment.
Marcus Crassus was killed by General Surenas, and historians say his murder occurred during a meeting to discuss a war truce they were facing.
Source: aventuras na historia