From bizarre treatments steeped in superstition to surgical procedures still in use today, this is the fascinating world of healing in Ancient Egypt.
Take a stroll through the history books and it's hard to ignore just how weird and gruesome the world of medicine was in ages gone by. And the kingdoms of Ancient Egypt were no exception, either.
During the Ancient Egyptian civilization, the first examples of what we would in modern times call doctors emerged. Imhotep is considered by many to be the first great doctor.
Doctor, architect and priest diagnosed over 200 ailments and prescribed medical treatments for them all. Such was his influence that after he died he was worshiped as a god of healing.
That Imhotep was also a priest wasn't unusual as for the Egyptians – a god-fearing people with many different deities – treatment such as painkillers and cleaning a wound went hand in hand with asking higher powers for help.
It was not uncommon for a witch doctor to accompany a doctor on their rounds, making spells aimed at making the treatment more effective.
Despite this strong focus on the supernatural, Ancient Egyptian doctors also made very important discoveries about how the human body worked, and they knew that the heart, pulse rates, blood and air were important to the workings of the human body and that a weak heartbeat meant that the patient had serious problems to face.
Ancient papyri have also been found that make specific reference to organs such as the spleen, lungs and the heart, which shows that doctors could treat illnesses individually.
In fact, there was a high degree of specialization among Egyptian physicians, with some treating only the head or the stomach, while others were eye doctors and dentists.
Surviving medical papyri also show empirical knowledge of anatomy, injuries, and practical treatments. Doctors would perform tasks such as stitching wounds, setting broken bones and amputating diseased limbs.
These first doctors held highly prestigious positions due to their invaluable knowledge of different illnesses and treatments – not to mention their ability to read and write.
They were trained in the medical schools of temples and traveled throughout the land to heal royal families and those who could afford their expertise.
Egyptian doctors used to commonly classify illnesses into three categories: those related to the action of evil spirits; to clear causes such as wounds, and those with unknown causes, which were attributed to the will of the gods.
Taking a look inside the Ancient Egyptian healer's toolbox

Scalpels and blades
While cutting tools were common in the practice of mummification, they were also an important part of a healer's medicine bag. Blades such as these would have been used to bleed blisters, cut away abscesses and more.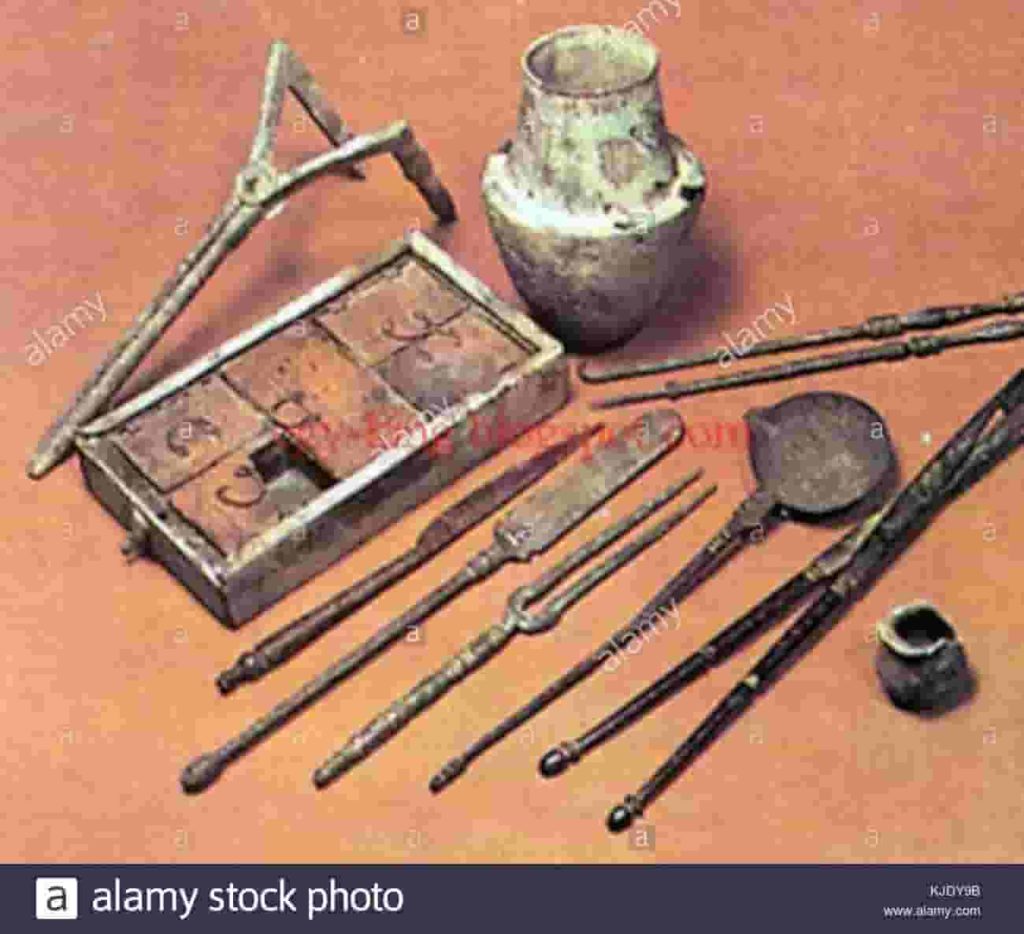 Prosthetics

Since amputations were a common procedure performed by healers, prosthetics also played an important part in the rehabilitation process. Some were made of wood or wax, but many were made of leather and animal hide, such as this prosthetic toe.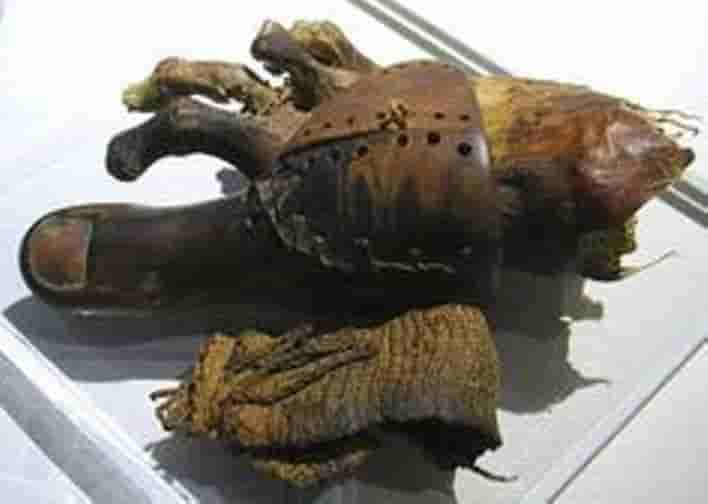 Pestle and mortar

The mortar and pestle played a vital part in a healer's everyday life – salves and pastes were often made from natural resources.
Ancient Egypt's medical trailblazers
Offering the world's first formalized medical treatments, take a look inside a healer's den in around 1550 BC.
01 Washing hands
Egyptian doctors understood that hygiene was vital. However, they mistakenly believed that the water from the Nile was purified.
02 Utensils
Surgical materials were improved and become more precise due to the anatomical knowledge gained from the mummification process.
03 Professionals
Doctors were some of the well-respected figures in Egyptian society. In their clinical practices they used medical equipment, remedies and prayers to the gods.
04 Assistants
Most doctors would have assistants to keep the patient immobilized and help with equipment. An assistant was also a sign of status.
05 Convalescence
The Egyptians did not know about anesthesia, so patients would be conscious when operated on and treated. However, they did use different types of painkillers and drugs which helped to numb the patients' pain.
06 Pharmacopoeias
Remedies with medicinal properties were recorded in papyrus that included instructions on their preparation. It is through such material that much medical information from this period is still available.
07 Witch doctor
Despite having a good understanding of the human body, Egyptian doctors also believed in the power of the spirits to heal. A witch doctor would make the necessary magic spells to make the treatment more effective and increase the chances of success.