The Eye of Ra has important implications within the Egyptian religion. It highlights the associated powers regarding the protection of the pharaoh, sacred places and homes.
It is a being with extraordinary strength capable of subduing enemies.
The Eye of Ra is considered as one of the most significant Egyptian symbols. It is also similar to the eye of Horus, Wadjet, Udjat or eye, although they are part of a different God.
Eye of Ra Meaning
Eye of Ra meaning: It represents the contrast of the feminine side of God Ra extends its power over humanity, linked to the disk of the sun.
As for the Goddess of the eye she has the representation of mother and sister, always daughter of the Sun. She has a negative side, which is why she is personified as a lioness capable of defending her young.
It is present in rituals belonging to several goddesses, especially for the associated power as a life giver.
The protection of the figure of the Pharaoh was guaranteed thanks to the dangerous side it holds.
The right Eye of Ra resembled the sun and the left one the moon. In the latter case, it is called the Eye of Horus. However, some scholars of Egyptian mythology called the right eye The Eye of Horus.
Not randomly, the Eye of Ra is symbolized by the yellow and red disk emblem in everything that is related to Egyptian artistic manifestations.
By analogy, it is linked to fire and heat, as well as to the sun's rays that wake up at dawn. On the other hand, it also has a not-so-positive area associated with the sun's destruction capacity due to high temperatures.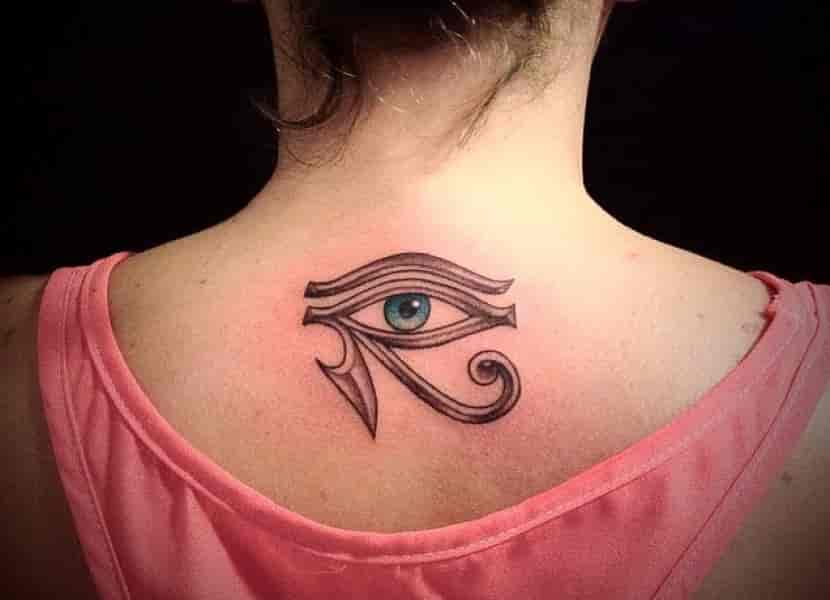 Power of the Eye of Ra
The Eye of Ra is considered a powerful amulet that is able to ward off any type of negative energy and maintain balance. Likewise, like the story itself, it allows victory over enemies, even the most powerful.
It has a positive side of protection. It has also a negative one of destruction that must be taken with special care by those who invoke it.