Djed pillar symbolized "stability". It could represent the spinal column of the god Osiris, a tree, a post made up of tied sheaves of grain, etc.
It is one of the most reproduced symbols in ancient Egyptian religion, although the object it actually represents is unknown. It can appear accompanied by other symbols, such as the Was-sceptre "power" or "dominion" and the Ankh "life".
History of the Djed pillar
Djed could be an ancient fetish from prehistoric times, related to agricultural rites, which lasted in Egyptian iconography, being represented until the period of Roman domination.
During the Old Kingdom, Djed was recorded in the funerary enclosure of the pharaoh Djoser (Zoser) in Saqqara, in the necropolis of Memphis, and it seems to indicate that it was a symbol associated with other concepts, as a support for the sky; Or it could be assigned to other deities, such as Seker and Ptah, since these gods of Memphis are represented carrying this symbol.
During the New Kingdom , in the Papyrus of Ani , Djed is drawn next to the sign of life, Ankh , with arms bearing a rising sun disk, with various monkeys who greet and worship the Sun. It is Osiris who is represented in the form of a Djed.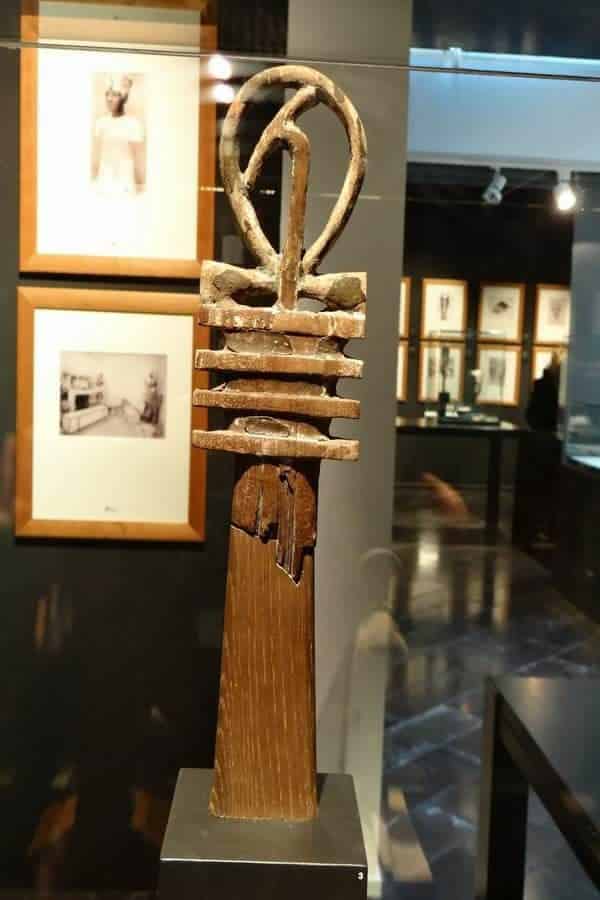 Symbol of the Djed pillar: Syncretism
It is possible that when Osiris , Ptah, and Seker were associated, the pillar became part of Osiris symbolism when his cult spread widely. The Djed Pillar is also represented on the scepters of the gods Thoth and Khonsu.
The erection of the Djed pillar
"The Erection of the Djed Pillar" was a celebrated ceremony of Memphite origin , possibly in honor of the god Ptah, who was later associated with Osiris.
Through the celebration of this ceremony the stability of the reign, the resurrection of Osiris, and the victory of this god over Seth were symbolized.
This ceremony was a way to periodically renew, regenerate and revitalize the forces of the pharaoh so that he could continue to reign on the throne of ancient Egypt.
It can be seen, among other places, in the temple of Seti I in Abydos , the place of worship of Osiris.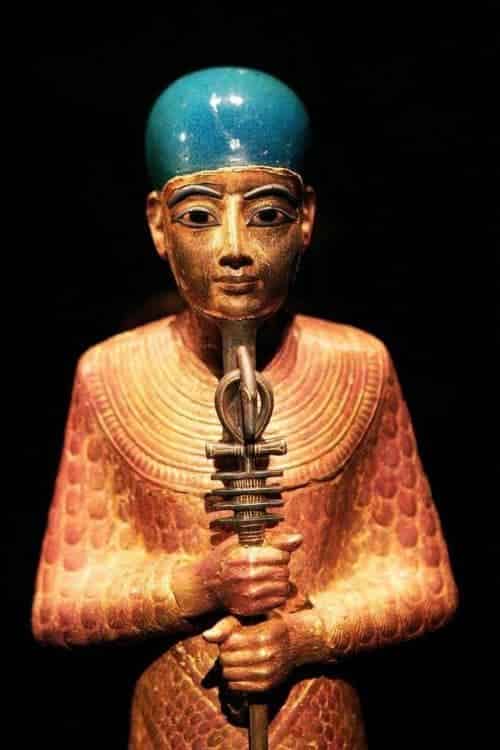 Meaning of the Djed pillar
According to Wallis Budge , the Djed is the oldest symbol of Osiris, and symbolizes his spine and his body in general.
He states that Osiris was originally represented probably by the Djed only, and that he had no other form. He regards this hieroglyph as a conventional representation of a part of spine and gives it its meaning as "stable, durable, firmly established.