The Tarkhan Dress, It is around 5,000 years old and was made in ancient Egypt between 3482 and 3102 BC. It was found in 1913 in a cemetery located 50 kilometers from Cairo.
The Tarkhan dress, a V-neck linen shirt on display at London's Petrie Museum of Egyptian Archeology, has been confirmed as the world's oldest woven garment.
Radiocarbon tests have determined that the garment dates from the late fourth millennium BC. Tests carried out in 2015 by the Oxford University radiocarbon unit, and now published in Antiquity, have established that the dress was made between 3482 and 3102 BC, with 95% accuracy.
Although it was thought to be the oldest garment in Egypt, and the oldest woven garment in the world, the exact age of the shirt was uncertain as an earlier carbon dating proved to be historically uncertain.
The new results confirm the age of the clothing and also suggest that it may be older than previously thought, dating back to the first dynasty, and even earlier.
The Oxford University team, led by Michael Dee, analyzed a 2.24-milligram sample of the dress to determine the amount of radiocarbon, a radioactive isotope of carbon, that remains in linen.
From this they were able to provide an indicative date for when it was woven. The flax, from which the Tarkhan dress is made, is especially suitable for radiocarbon dating, as it is made up of fibers from the flax plant, which grow in a relatively short time.
Alice Stevenson, Curator at the Petrie UCL Museum of Egyptian Archeology, said: "The survival of highly perishable textiles in the archaeological record is exceptional, and the survival of complete or nearly complete garments such as the Tarkhan dress is even more remarkable .
The tomb was excavated in 1912 and 1913 by British Egyptologist Flinders Petrie and the garment itself was not discovered until 1977, "when the package (various other textile products) was sent to the Victoria and Albert Museum for preservation." It is currently on display at the Petrie Museum of Egyptian Archeology, which is part of University College London.
The dress itself is made from three pieces of sturdy, hand-woven clothing with a natural pale gray stripe with folded sleeves and neckline.
The hem is missing so the exact length cannot be known, but the dimensions indicate that it fit a teenager or slim woman. Although the exact context of its use remains unclear, there are visible signs of wear to indicate that it was used by its owner.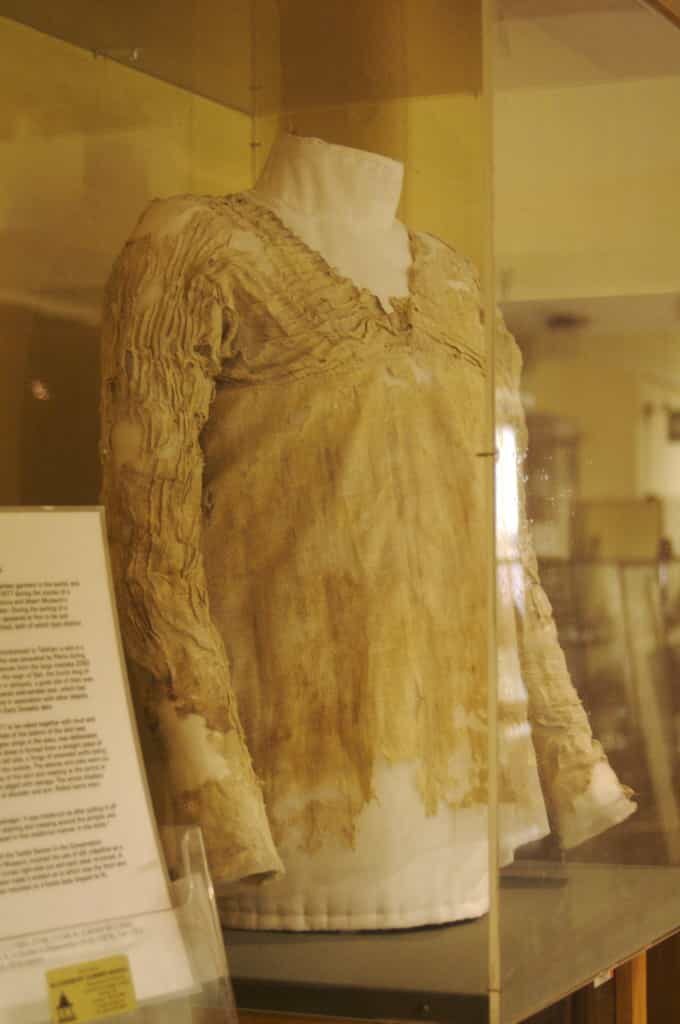 Read more: Clothing in ancient Egypt