Excavations in two submerged cities near Alexandria have uncovered ancient Egyptian treasures linked to the rites surrounding Osiris.
Since 1996, the French archaeologist Franck Goddio and the European Institute of Underwater Archeology (IEASM) have been touring a part of the western Nile Delta that was literally wiped off the map.
From the 4th century to the second half of the 8th, a chain of earthquakes ended up engulfing it. Thanks to the surveys, the ruins of two cities, Canopus and Heracleion, were located, which has made it possible to reconstruct the topography of a region that had great strategic value in ancient Egypt.
In both cities, festivals were celebrated in honor of Osiris, god of death, but also of the regeneration of the Nile.
These are some of the magnificent pieces rescued under the strata of sand sediments and alluvium.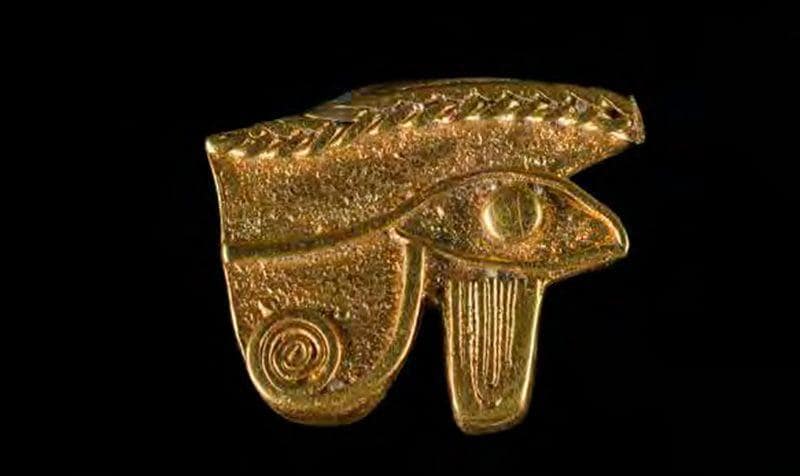 The complete eye (Wadjet) of Horus symbolized unity, the reconstruction of the fourteen parts into which the body of his father, Osiris, was fragmented; a figure allusive to the fourteen days that the crescent Moon needed to complete its circle.
This gold amulet, from the Ptolemaic period (IV-I BC) and found in Heracleion, was very popular: the deceased expected to be recognized as a risen Osiris.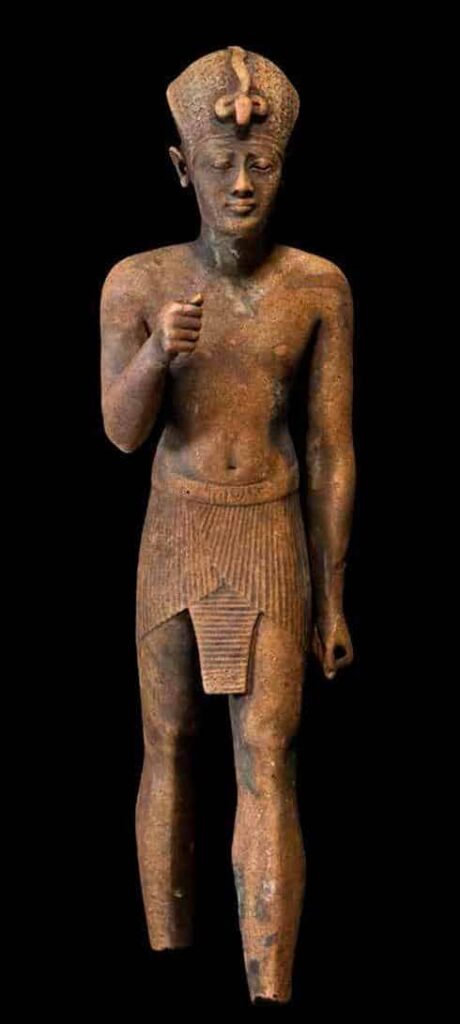 This late-era statue of a pharaoh was found near the temple of Amun-Gereb, at Heracleion. The thousands of votive offerings and bronze statuettes like this one that were presented as offerings are an example of the metal, bronze and lead work characteristic of the first millennium BC.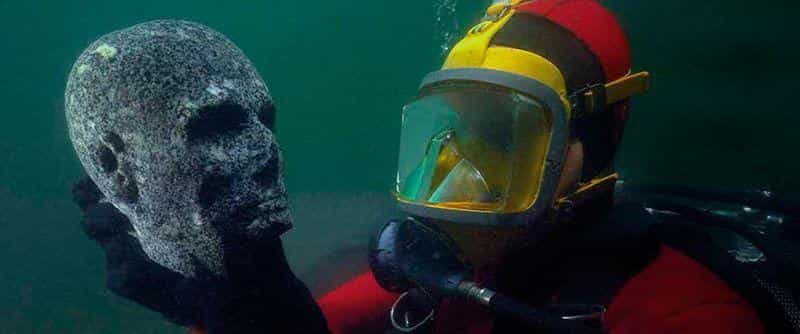 The priests were craftsmen of the rites, as they are described to us by the famous reliefs in the temple of Hathor at Dendera, in southern Egypt.
Dressed in masks, they pronounced magic formulas and, above all, kept the secret of the tomb of Osiris. This one, made of black granite and from the Ptolemaic period, appeared in the eastern port of Alexandria.

Lamps played a magical role in Egyptian rites associated with the divine presence. They were used during the Osirian feasts in what Herodotus called the "feast of the Luminaries" in the second of his nine history books. This, made in bronze, dates from between the 4th and 2nd centuries BC and recovered in Heracleion .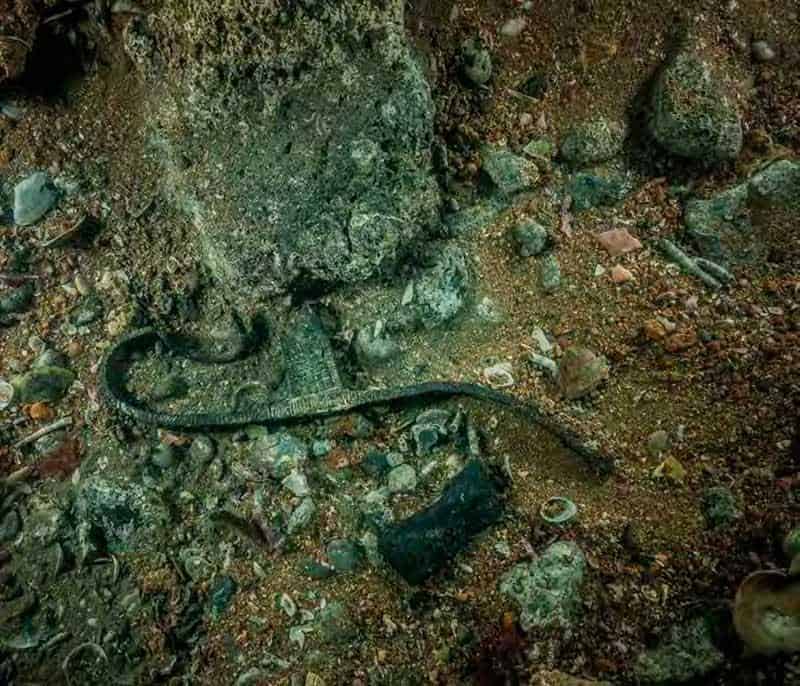 Half-buried, here we see one of the many miniature boats found in the canals of the temple of Amun Gereb, in Heracleion. These pieces testify to the naval procession between this city and Canopus.
Made of lead and decorated in a way that imitates papyrus.
Chapel fragment treasures of Osiris
It stands out for its astronomical theme, with a calendar that divides the year into 36 groups of 10 days each, plus the 5 days epagomena (added), and a story about the creation of the world and the stars. It was erected in black granite during the rule of Nectanebo I (380-362 BC).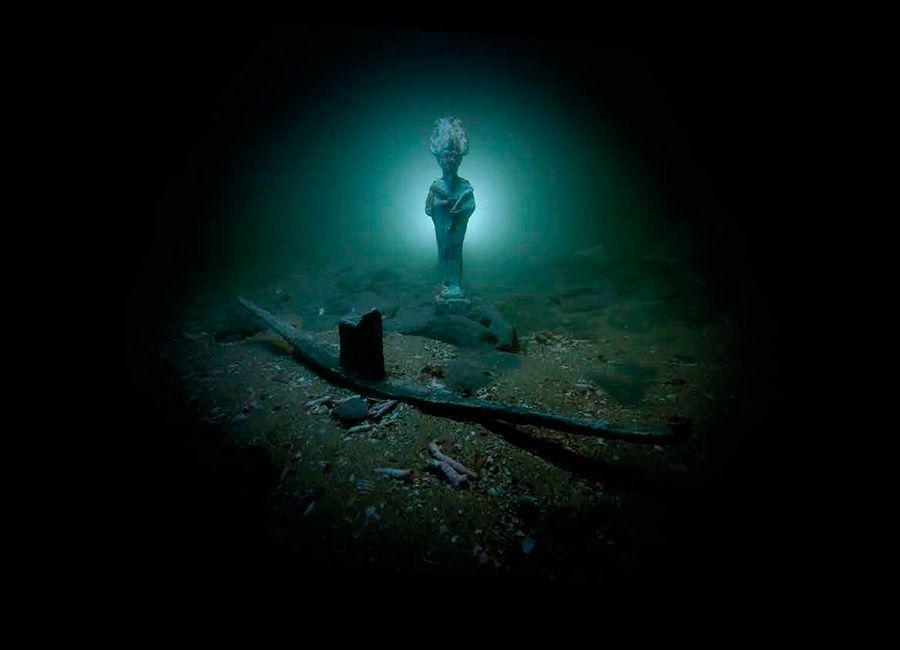 Photos: Christoph Gerigk © Franck Goddio / Hilti Foundation.