What do the wall paintings in Tutankhamun's tomb represent?
The first image corresponds to the north wall of Tutankhamun's burial chamber and the second corresponds to the west wall of said chamber, which for more than 3,000 years guarded the mummy of the boy pharaoh.
North wall
Seven figures appear on the north wall of Tutankhamun's burial chamber, in three separate scenes.
From right to left: mouth opening ceremony performed on Tutankhamun's mummy by Pharaoh Ay, his successor, who holds a special instrument and is dressed as a priest; Nut, the goddess of the sky, gives a peaceful welcome to Tutankhamun; and finally, Osiris embraces Tutankhamun, who appears followed by his ka or life force.
West wall
The scenes on the west wall are related to the Book of Amduat, which describes the journey of twelve hours at night that Ra, the sun god, makes in his solar boat through the Hereafter.
In the upper register appear the solar boat with the scarab Khepri, which represents the solar god, and five deities below.
In the remaining records, twelve squatting baboons appear, welcoming the pharaoh and representing the twelve hours of the night that Tutankhamun must pass in his transit to the Hereafter. The ancient Egyptians believed that the pharaoh had to make this journey to reach eternity.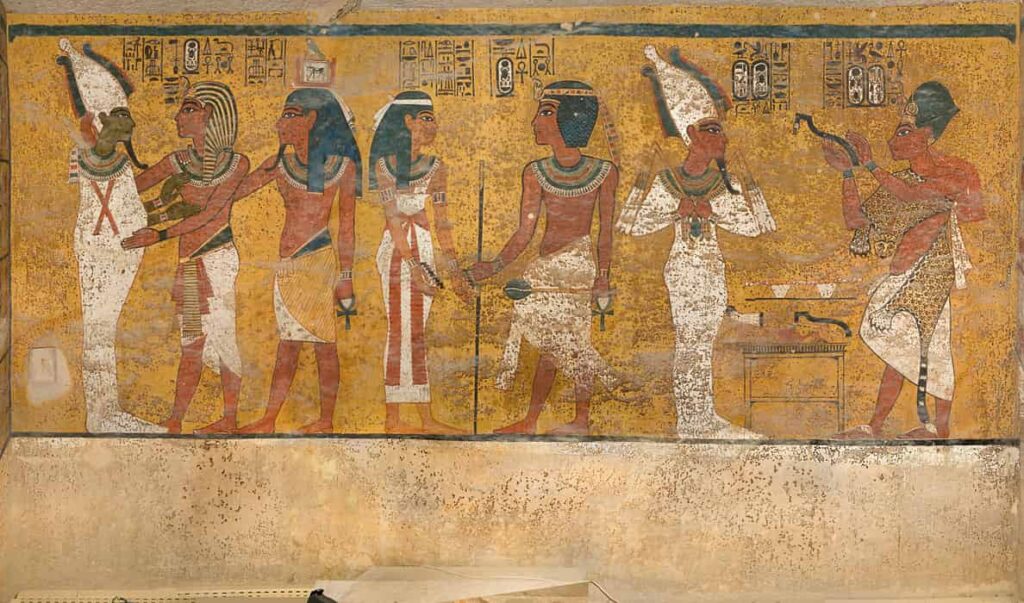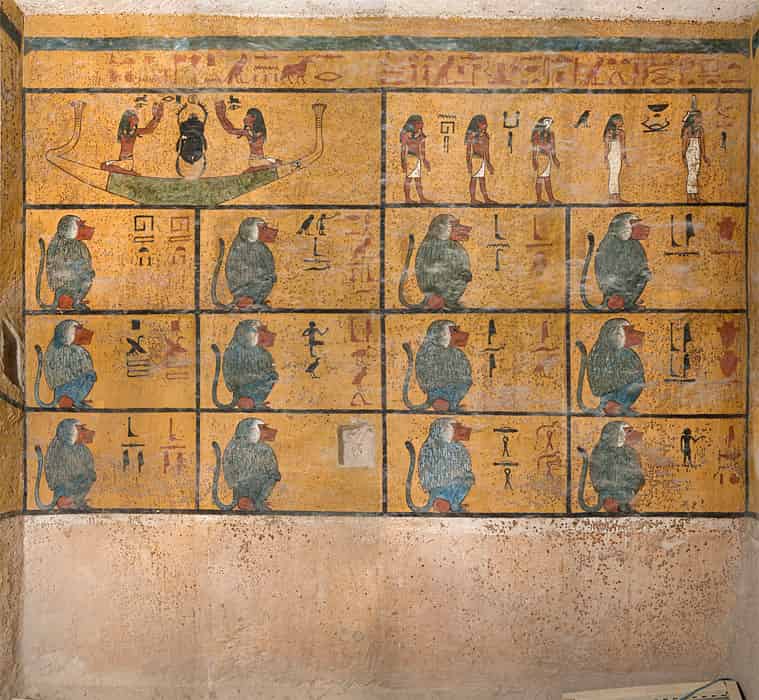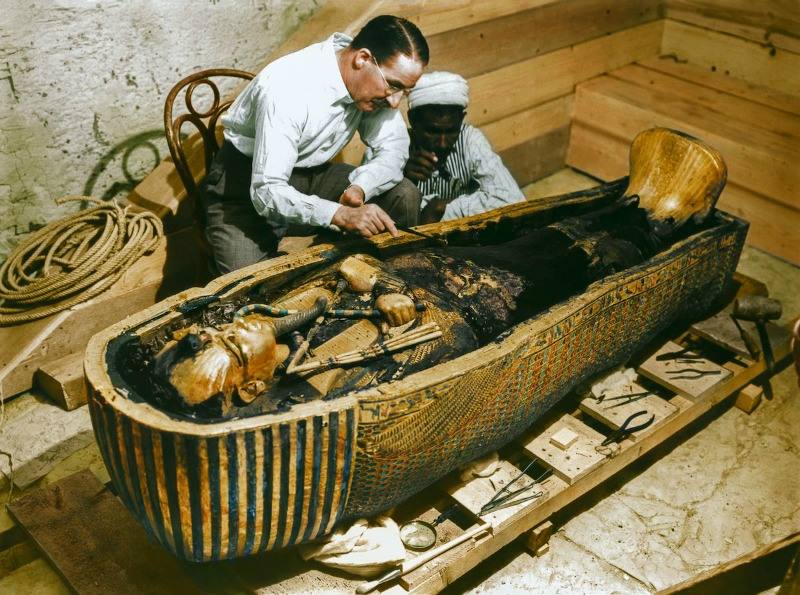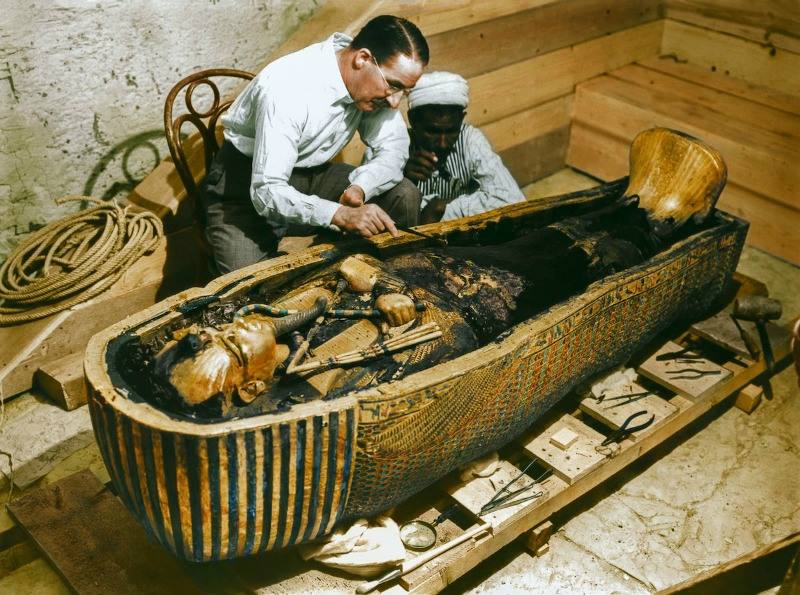 Read more: The discovery of Tutankhamun in full color