The history of the Egyptian horoscope is not very clear, but it is known that the Assyrian king Ashurbanipal (668-625 BC) in his library had Egyptian astrological manuscripts dated around 3,000 BC. That is, at the beginning of Egyptian civilization, although more researchers and archaeologists date its origin much earlier.
The Egyptian horoscope, or rather Egyptian astrology, extends to Greece and Rome with great acceptance, and there arise the divine representations applied to the planets (Mars, Saturn, etc.), associating them with their characteristics.
Characteristics of the Egyptian horoscope
The Egyptian horoscope is lunar. That is, it is guided by the lunar cycles, not by the solar ones like most horoscopes.
The astrology of the ancient Egyptians not only studies the influence on the individual, it also studies and classifies natural movements and phenomena. Including man as part of that cosmos, so that the Egyptian horoscope is guided by universal laws applied to all aspects of life.
The Egyptian horoscope is divided into 12 signs and each one has the name of an Egyptian deity. The native of each sign of the Egyptian horoscope will not only have characteristics of the corresponding divinity, but also its protection.
Egyptian horoscope signs: Egyptian zodiac
Know more about Anubis
Know more about Sekhmet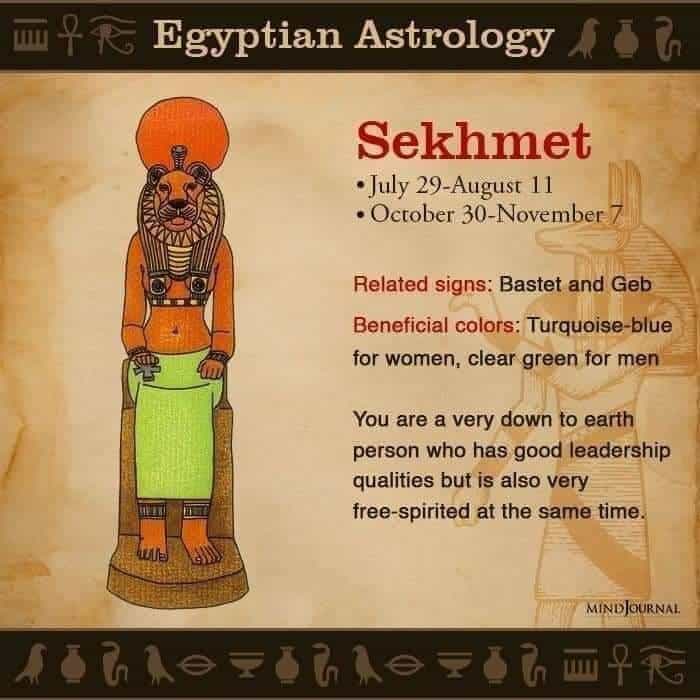 Know more about Thoth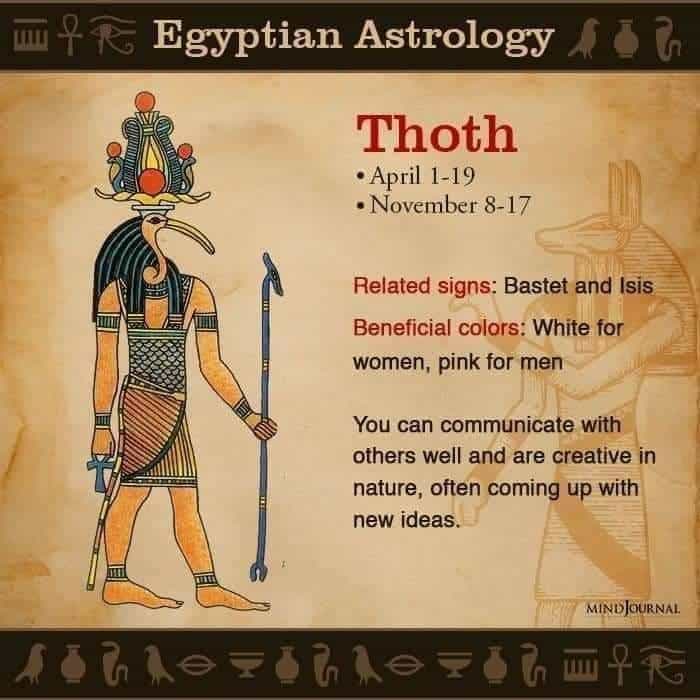 Know more about Horus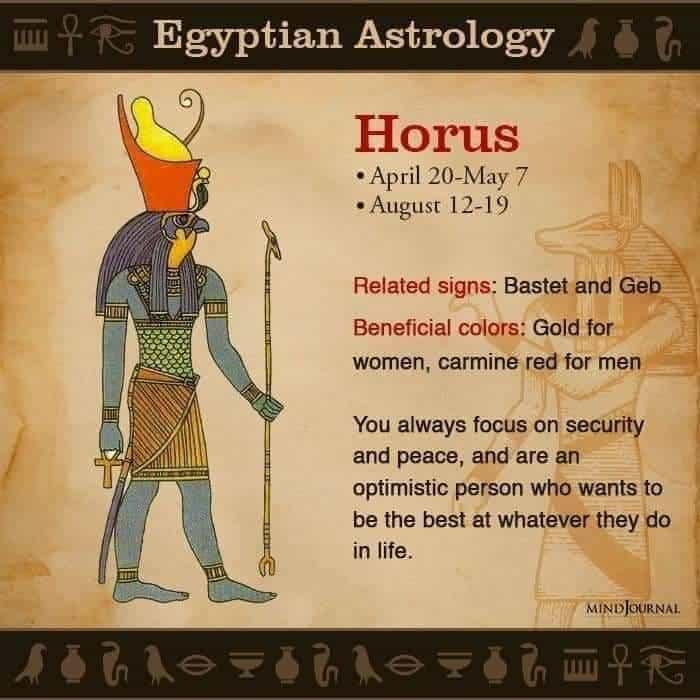 Know more about The Nile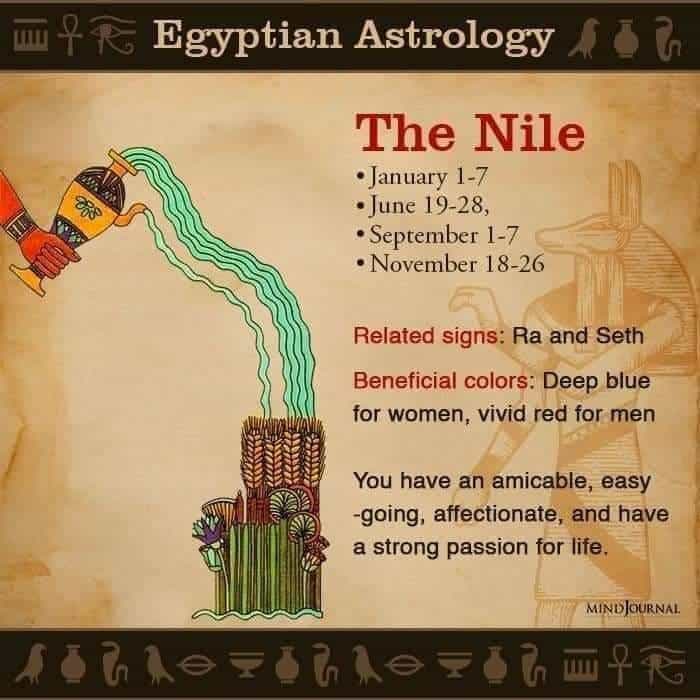 Know more about Seth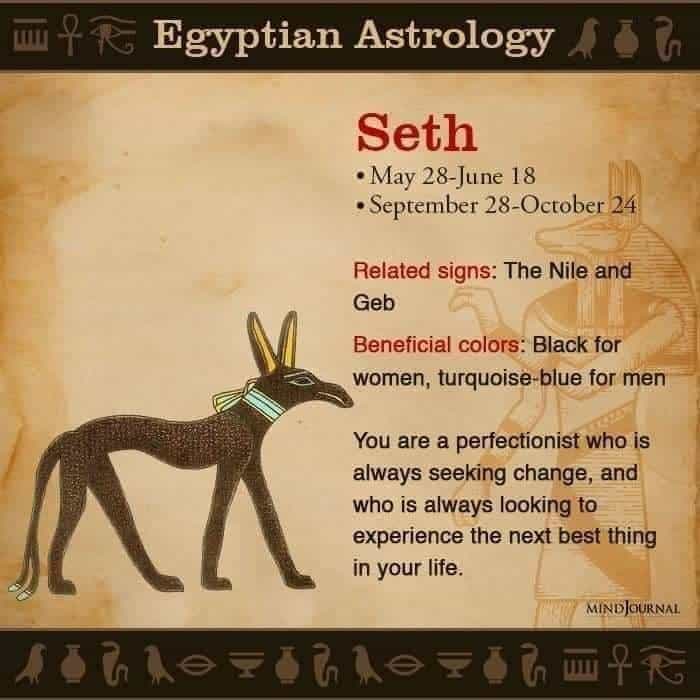 Know more about Isis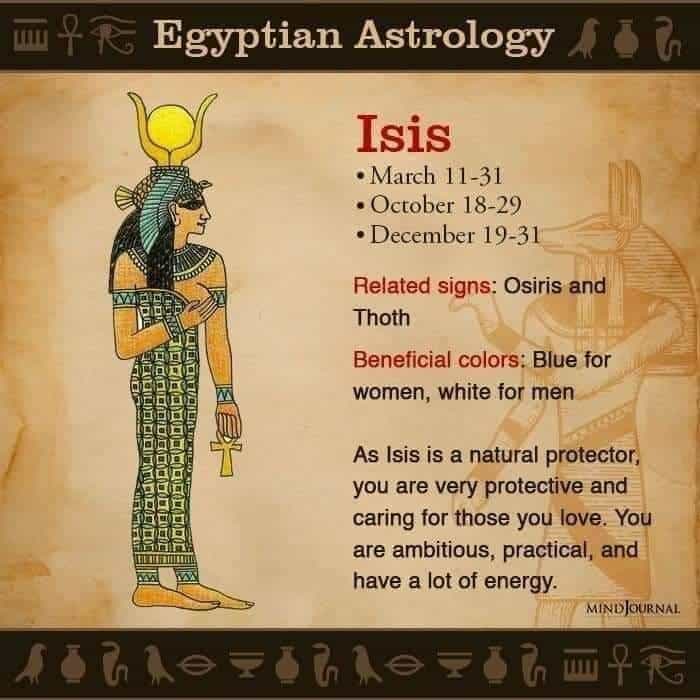 Know more about Mut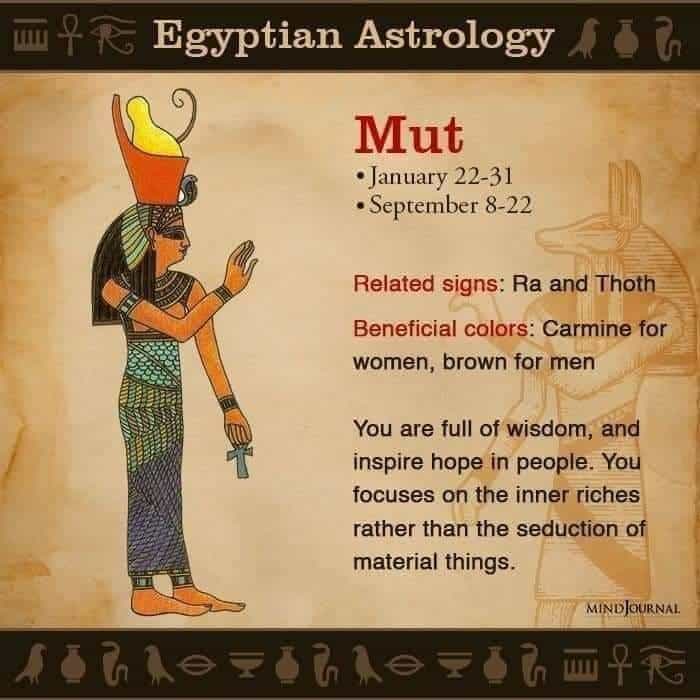 Know more about Bastet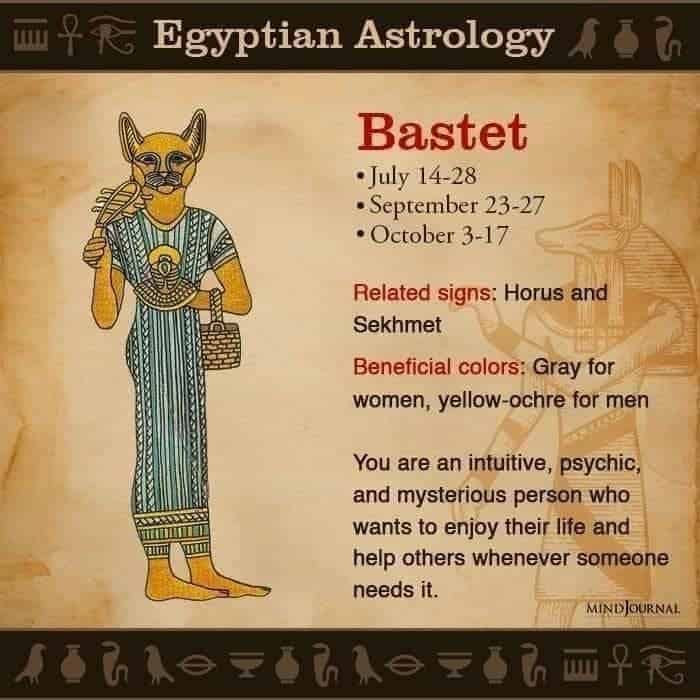 Know more about Osiris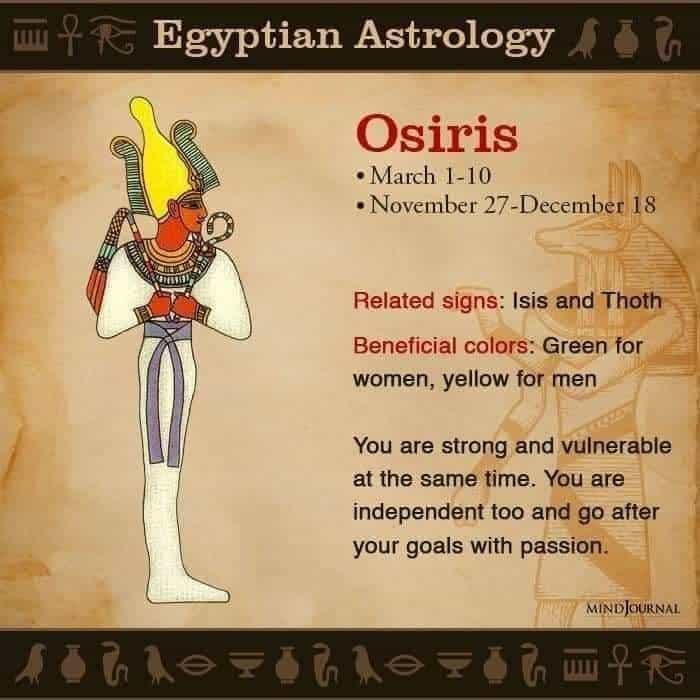 Know more about Amon-Ra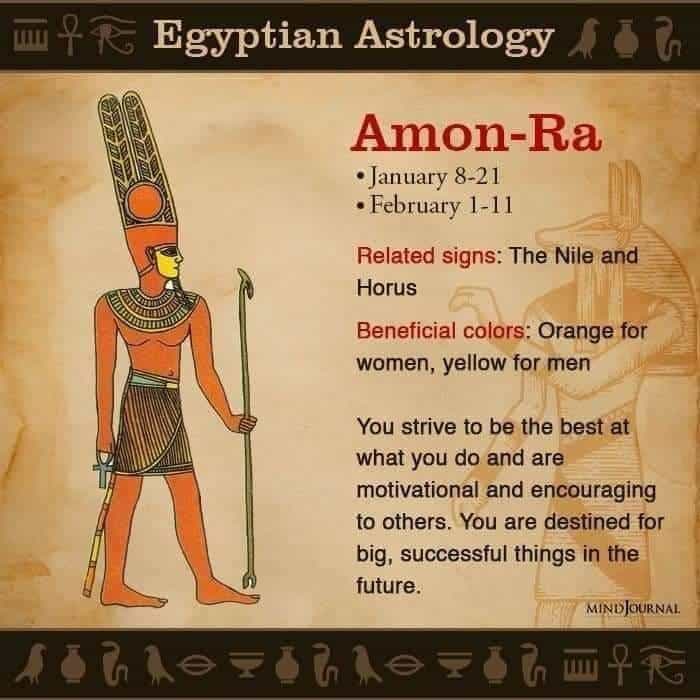 Know more about Geb